Variety is the spice of life, and we like to mix it up as often as possible!
Here's a list of *nearly* all of our beers to date, including seasonals, one-offs, recurring favorites, and a few year round classics.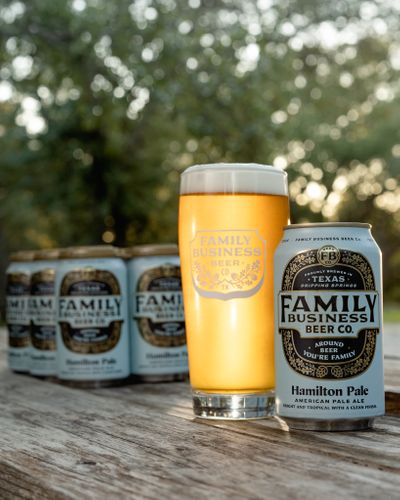 HAMILTON PALE
AMERICAN PALE ALE
Apricot, peach, and tropical citrus aroma. Bright, hoppy, and crisp. A focus on late hop additions provides a lot of juicy flavor while keeping bitterness to a minimum.
4.9% abv | 26 ibu | 4 srm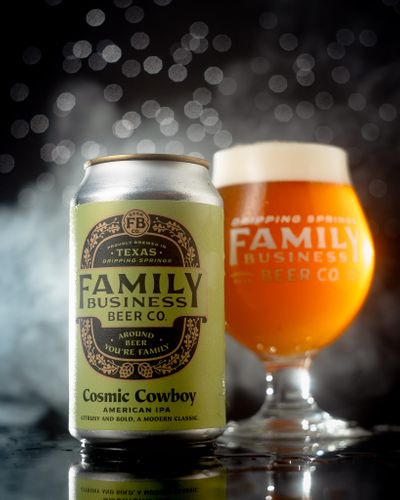 COSMIC COWBOY
AMERICAN IPA
Ripe pineapple and grapefruit notes floating on a layer of pine. Satisfying, but entices you back for more. A true American IPA: Inspired by the classics, but forward-thinking.
7.0% abv | 69 ibu | 5 srm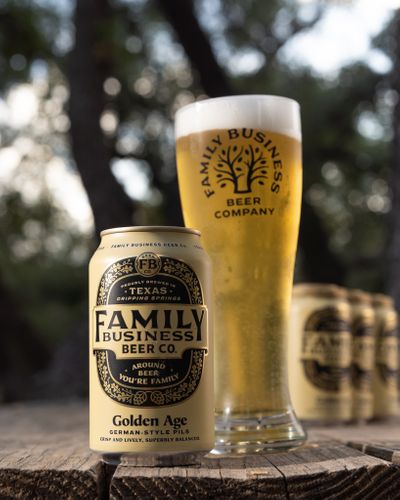 GOLDEN AGE
GERMAN-STYLE PILSNER
2019 GABF Silver Medal winner
Skillfully minimalist in both recipe and character, our rendition of the timeless Pilsner is about as satisfying as it gets. Crisp and lively on the tongue, featuring a mild, earthy hop bouquet and superbly clean finish.
4.5% abv | 36 ibu | 2 srm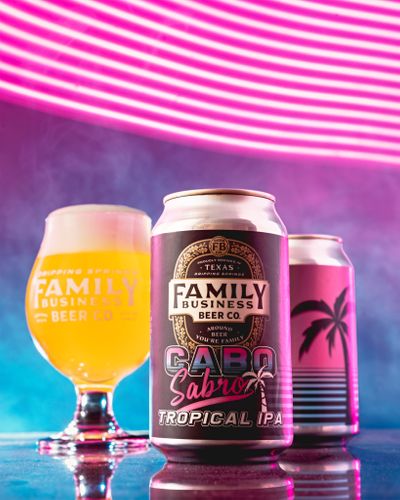 CABO SABRO
TROPICAL IPA feat. BRU-1 & SABRO HOPS
A tropical hop-storm in your mouth! Featuring Loral, Bru-1, and Sabro hops for big juicy notes of pineapple, coconut, and stone fruit.
7% abv | 51 ibu | 3 srm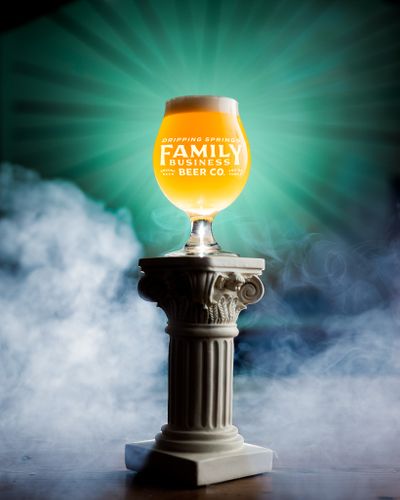 ODYSSEUS
JUICY IPA
Odysseus is an adventure in a glass! This juicy IPA is surprisingly low in bitterness, and hopped with Lotus hops for bold, fruity notes of strawberry and banana. This beer is highly unlikely to turn your friends into pigs, offend the gods, or get you into a tight spot with a cyclops, but it just might cause your house to fill up with suitors.
6.2% ABV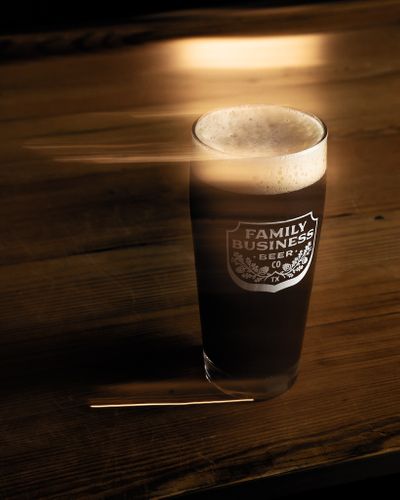 HAULIN' OATS
OATMEAL BROWN ALE
Malty and smooth, with a deep tobacco hue and an approachable body. Toasted oats and Honey Malt lend an oatmeal cookie aroma.
5.2% abv | 25 ibu | 17 srm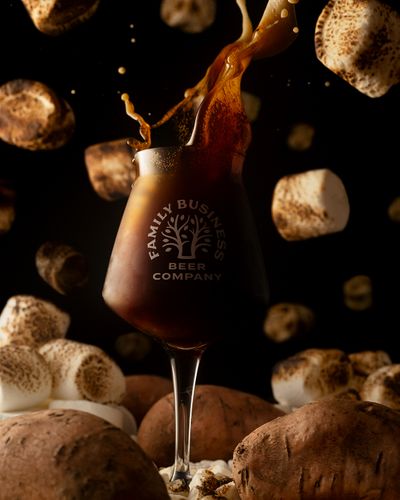 KICK OUT THE YAMS!
STRONG ENGLISH DARK ALE w/ SWEET POTATOES AND MARSHMALLOWS
Pumpkin beer? Played out. But Sweet Potato beer?? That's our YAM!
We aged our Winter Warmer on candied sweet potatoes, toasted marshmallows, and honey-soaked wood chips from a Garrison Bros Bourbon barrel for a holiday flavor experience like no other!
6.7% abv | 43 ibu | 20 srm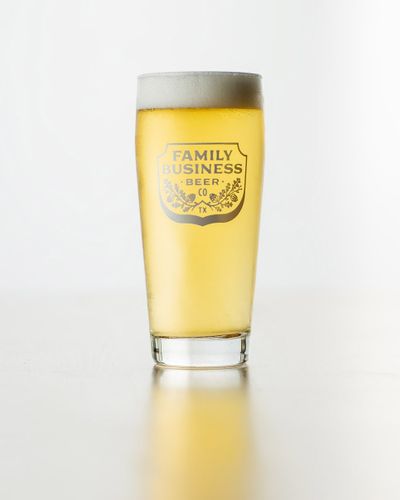 THE FOURTH COLOUR
KETTLE SOURED ALE
Brewed to be light and approachable, soured with our unique house Lactobacillus blend, resulting in a spritzy, tart and dry kettle sour. Believe the Hyperbole – See the Fourth Colour!
3.9% abv | 2 ibu | 3 srm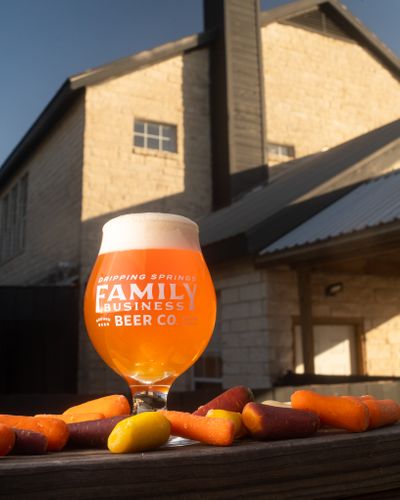 BEE AND BUNNY
FARMHOUSE ALE with FIGS and CARROTS
This rustic fig and carrot farmhouse ale comes in at around 4.8% abv. 50lbs of carrots were shredded and thrown into the mash. 50lbs of Turkish figs were rehydrated, pureed and added to the fermenter. Tasting notes of dark, dried fruit in the nose, with that distinct Belgian "spice" flavor tasting of spice, fruit and a touch of pipe tobacco finishing dry with an earthy note.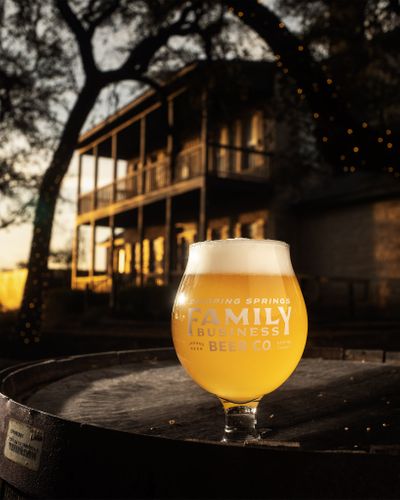 SAISON C'EST BON!
BELGIAN-STYLE SAISON
Flaunting a deep golden glow and meringe-like froth, saison is the quintessential Belgian farmhouse ale.
Attenuated to absolute dryness and effervescence, and complex yet delicate in flavor. Notes of honeysuckle, sourdough, peppercorn, lemon zest, and earthy/floral hops gradually reveal themselves in this refreshing, pastoral beer.
6.8% abv | 32 ibu |3 srm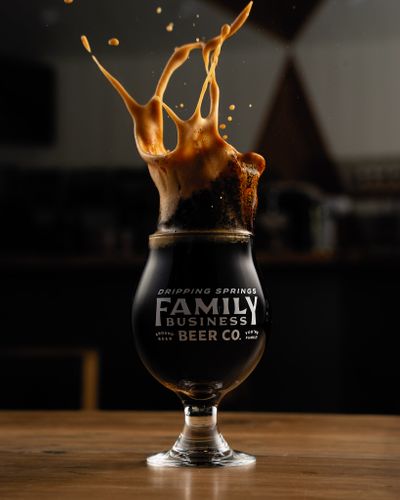 THE GRACKLE
HILL COUNTRY IMPERIAL STOUT
Rich, robust, pitch-black and ominous. Notes of coffee, prunes, baker's chocolate, and heavily roasted malts are complimented by a lingering alcohol warmth. Full bodied and full of attitude.
Watch for BA GRACKLE, our seasonal version aged in Garrison Bros bourbon barrels!
8.9% abv | 42 ibu | 60 srm
NOT CURRENTLY POURING, BUT BOUND TO RETURN ....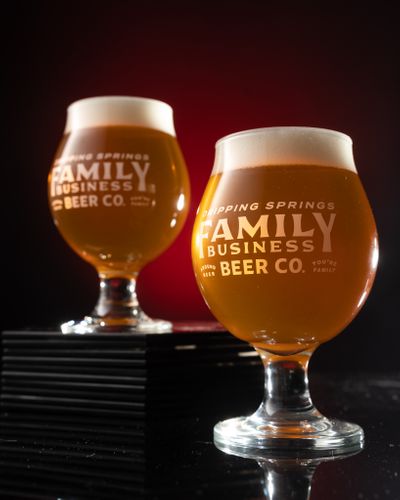 TWO HEADED DOG
Coming or going? Old School or New School? Best of both or just right here, right now?

Two Headed Dog Double IPA pairs classic American "C" hops with newer Australian variety Vic Secret for loads of piney-woodsy dankness, plus citrus peel and tropical fruit, all balanced on a rock solid bitter foundation with a crisp, dry finish.

8% abv | 80 ibu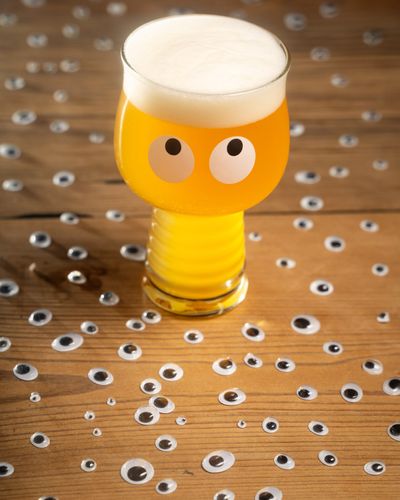 GOOGLY EYE-PA
JUICY IPA
Heaps of Strata and Sultana hops suspended on a cloud of hazy, malty goodness. Juicy notes of melon, passionflower, and jasmine, with dried berry and evergreen on the finish.
6% ABV | 50 IBU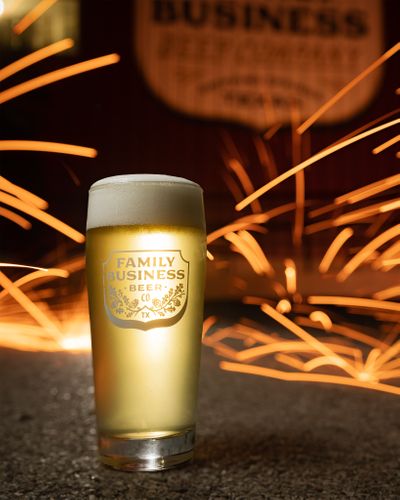 BISHOP BRIDEALE
BRIDEALE
Brideale is a historical designation for a light beer brewed to pair with a special occasion. The Bishop Brideale, crafted to celebrate the marriage of Cat and Ryan, is light and crushable with the appearance of champagne. The Nelson Sauvin and Mandarina Bavaria dryhop imparts a mimosa-like aroma. Effervescent, light, and lightly bitter, with notes of orange.
3.8% ABV | 18 IBU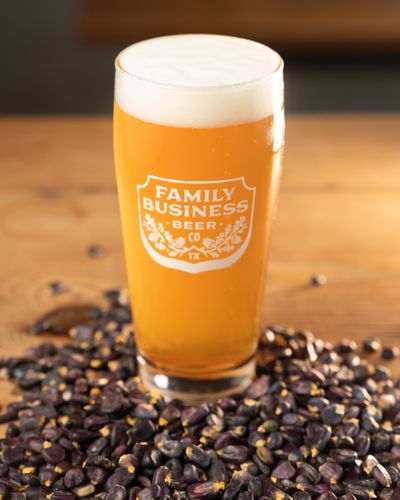 NORWAY, JOSE!
MEXICAN STYLE LAGER BREWED WITH NORWEGIAN KVEIK YEAST AND TEXAS-GROWN BLUE CORN
Based on a traditional Mexican lager, steered along by a unique Norwegian kveik yeast strain capable of producing clean, classic lager flavors, and featuring a healthy addition of Texas-grown malted blue corn. Notes of masa and sweet grain, immediately washed away by a floral hop snap.
A truly one of a kind international beer with its feet firmly planted right here in Texas!
4.7% ABV | 20 IBU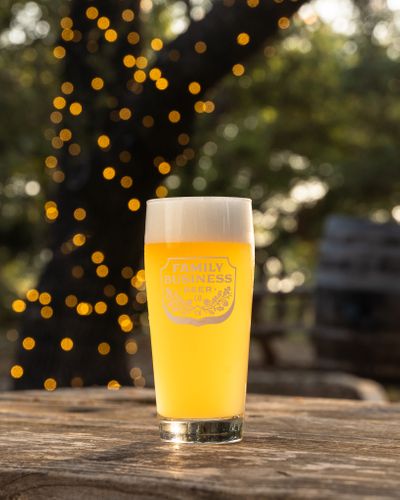 WHITETAIL
BELGIAN-STYLE WITBIER
After facing near extinction in the mid-20th century, this rustic Belgian ale has made quite the comeback. Fragrant notes of sweet tangerine and bright coriander segue into a delightful, velvety mouthfeel and zesty finish.
4.2% abv | 15 ibu | 3 srm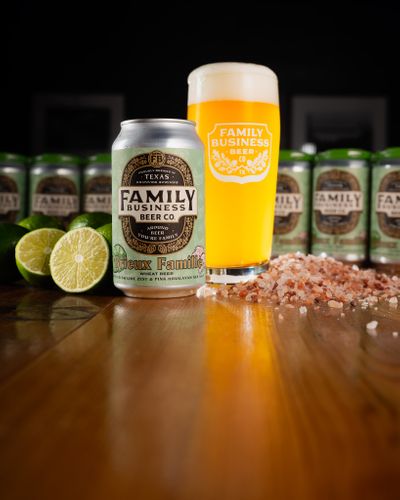 BRIEUX FAMILLE
WHEAT BEER WITH LIME ZEST, PINK HIMALAYAN SALT, AND KVEIK YEAST
Collaboration with Brieux Carré

(New Orleans, LA)

Our first collaboration brew! Working in tandem with Citra hops and tons of fresh lime zest is a cutting-edge yeast culture hailing from Norway that we're super excited about. A dash of pink Himalayan salt compliments the bright, citrusy profile to create an ideal companion to beautiful day in the grove or on a patio!
Now available FROZEN and also as a MICHELADA!
4.2% abv | 15 ibu | 2 srm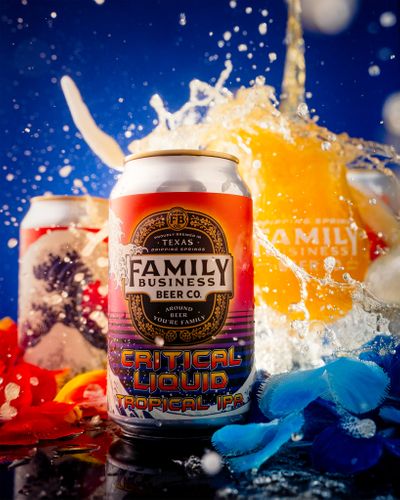 CRITICAL LIQUID
HOPS: Loral, Cashmere, Sabro, Warrior, Chinook, Caliente, Cryo Simcoe
The feeling of catching your first wave! A juicy and balanced blend of some of our favorite fruit-forward hops. Smooth, tropical, worthy of pursuit! NOW IN CANS!
6.0% ABV – 33 IBU – 3 SRM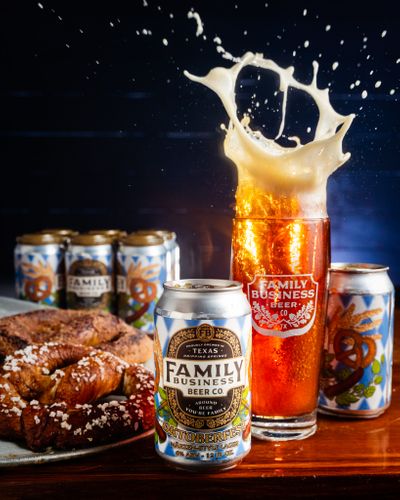 OKTOBERFEST
MÄRZEN LAGER
True to Märzen tradition, this malty amber lager was brewed in March and cold conditioned over time in preparation for the end of summer harvest celebration. Biscuit, toast, and dark caramel notes abound.
Available for an extremely limited time in cans, to enjoy here or take a 6-pack to-go!
6.5% abv | 20 ibu | 11 srm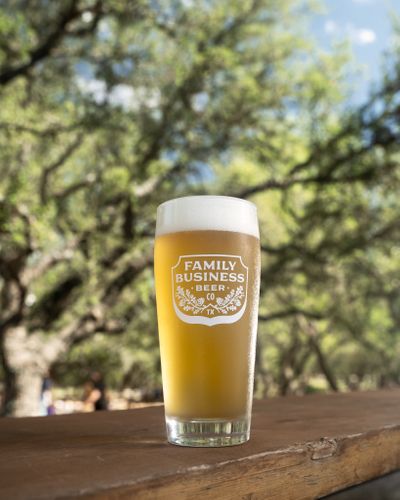 BIRDS OF A FEATHER
INDIA PALE LAGER
Our second collaboration with our friends at NOLA's Brieux Carre is a cold-conditioned twist on the crisp West Coast IPAs that are so satisfying and dear to our hearts!
Loads of Comet and Zappa hops on a base of Pilsner malt with a dash of flaked maize for extra dimension, and fermented with a classic lager yeast strain all adds up to a sturdy but pleasantly clean and approachable IPL, rich with notes of pineapple, peach, grapefruit, and wild grapes.
7.2% abv 80 ibu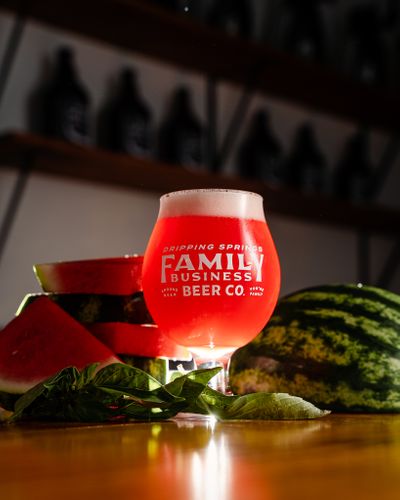 THE FOURTH COLOUR with WATERMELON AND BASIL
KETTLE SOURED ALE WITH WATERMELON AND BASIL
Brewed to be light and approachable, soured with our unique house Lactobacillus blend, then served with a splash of basil infused watermelon juice, resulting in an exciting new rendition of our spritzy, tart and dry kettle sour. Believe the Hyperbole – See the Fourth Colour!
3.9% abv | 2 ibu | 3 srm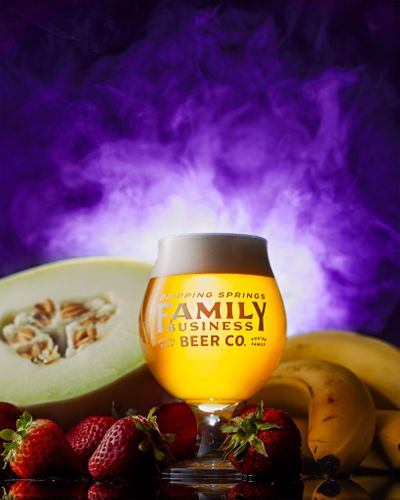 ORB WEAVER
JUICY IPA
Named in tribute to the ubiquitous leggy buddies we find all over the FBBC property, Orb Weaver IPA is basically fruit salad in a glass. Notes of strawberry, melon, and banana with minimal bitterness and fluffy mouthfeel.
6.4% abv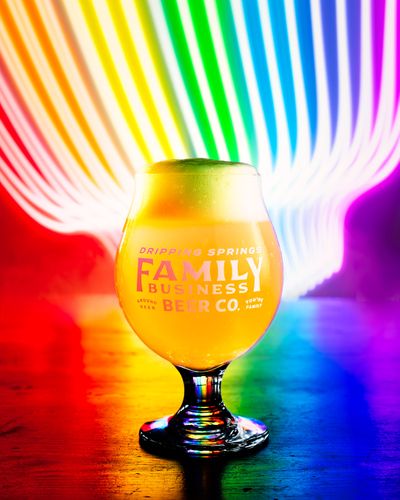 RAINBOW ROAD
JUICY IPA w/ BARBE ROUGE, CALLISTA, AND AMARILLO HOPS
This Juicy IPA packs tons of complex tropical fruit and berry notes. Anything is possible on the Rainbow Road!
6.0% abv | 44 ibu | 4 srm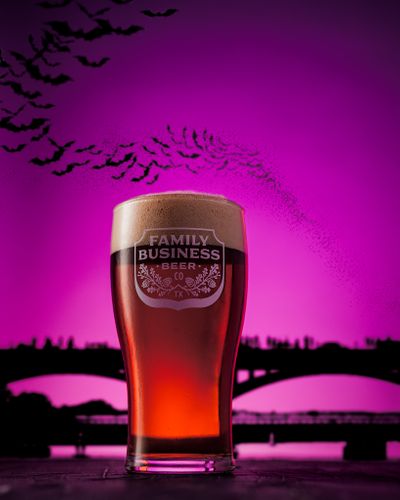 BAT BRIDGE BROWN
ENGLISH-STYLE BROWN ALE
An homage to our local bug catching flying buddies, as well as the approachable but satisfying brown ales of another city with a famous bridge. Bat Bridge Brown Ale delivers plenty of lightly roasty, biscuity malt in a briskly sessionable package.
4.2% abv | 20 ibu | 12 srm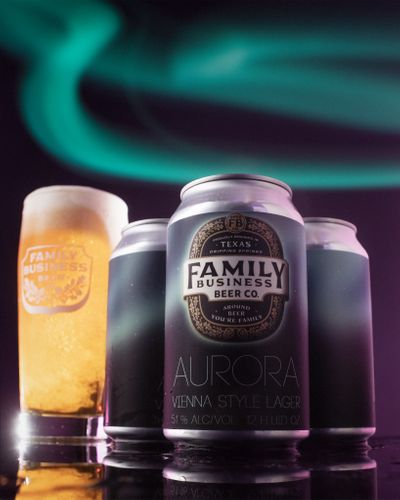 AURORA
VIENNA-STYLE LAGER
Fresh bread aroma and a creamy honey graham cracker flavor blend harmoniously with a bright and crisp hop finish, resulting in a remarkably balanced and seductive lager.
5.1 % abv | 27 ibu | 9 srm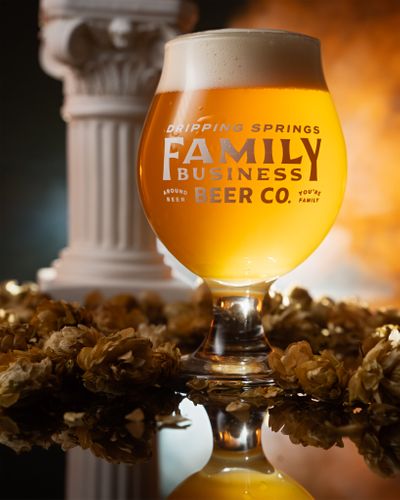 GORGON'S BLOOD
HAZY IPA w/ MEDUSA AND ZAPPA HOPS
In Greek myth, blood from a Gorgon's right side could heal any malady and bring the dead back to life.
This IPA will not do any such thing.
But it might lift your spirits with its luxurious mouthfeel, sweet piney aroma, and complex flavor notes of tropical fruit and dank herbs, derived from Medusa and Zappa, two fascinating Neomexicanus hop varieties native to the American continent.
6.6% abv | 50 ibu | 4 srm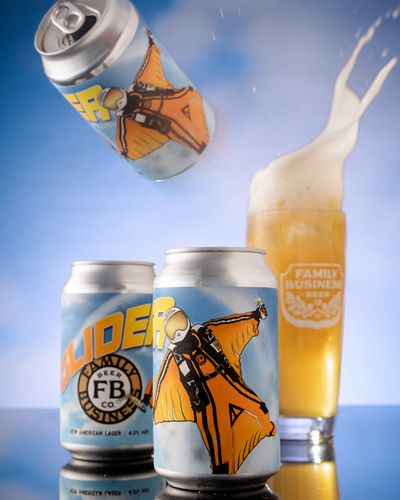 GLIDER
AMERICAN LIGHT LAGER
This super crushable American lager was originally inspired by our new canning line, but quickly became a light, refreshing draft favorite as well. We brew GLIDER with a portion of flaked maize and our clean house lager strain. Enjoy a pint on the patio, or take home a six pack!
4.0% abv | 18 ibu | 2.5 srm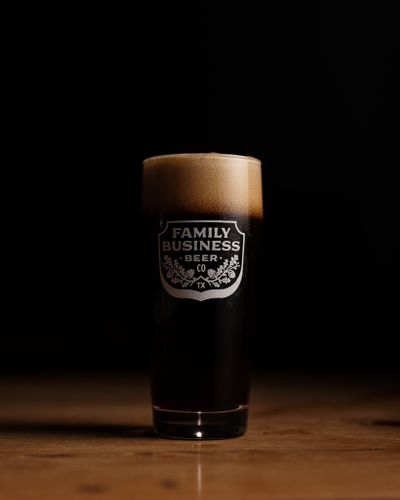 DUNKEL
MUNICH-STYLE DARK LAGER
This ruby-hued lager may appear daunting, but don't let looks fool you. Displaying malt flavors of cocoa, pastry, and pumpernickel, all the while maintaining a remarkably light body and easygoing disposition. Watch for our occasional variation, JITTERY MULE, brewed with Guatemalan cold-brew coffee from our friends at Spokesman!

5.0% abv | 22 ibu | 21 srm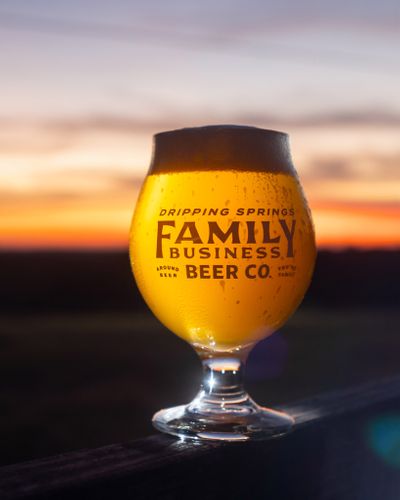 SUN JUICE
JUICY IPA
Liquid sunshine in a glass. Silky Cashmere hops woven with doses of Citra and Cryo Simcoe add up to a punchy but smooth and friendly IPA with notes of tangerine, strawberry candy, stone fruit, and sweet spice.
5.8% abv | 46 ibu | 3 srm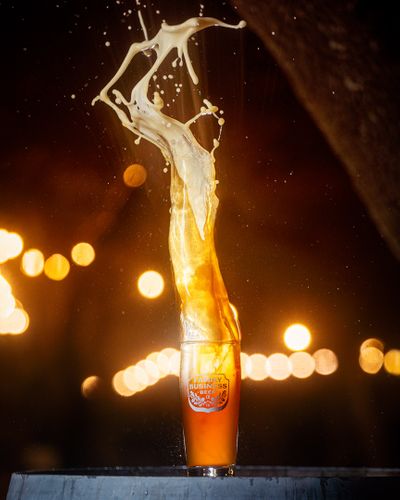 KING BISCUIT
ESB
Biscuity caramel malt character is buoyed by the subtle presence of floral English hops. A crisp, clean finish makes this an ideal session brew.
5.0% abv | 34 ibu | 10 srm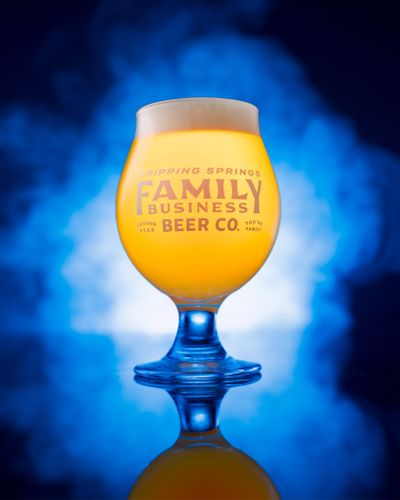 LUPULIN SLEEP DRIFTER
JUICY IPA
A dreamy blend of Idaho 7 and Sultana hops are featured in this juicy IPA, with reality-fraying notes of white grapes, pineapple, and marmalade skies…
5.9% abv | 42 ibu | 3 srm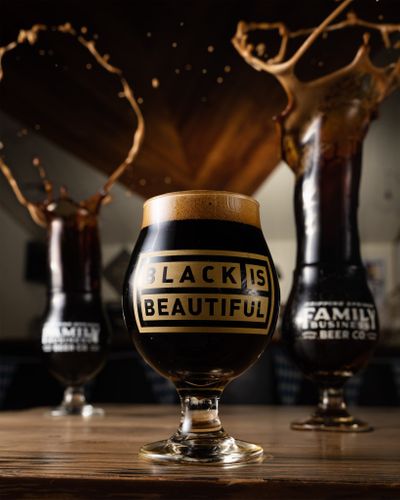 BLACK IS BEAUTIFUL 2021
BLACK IPA w/SABRO, CHINOOK, AND SOUTHERN STAR HOPS
We're honored to participate in the Black Is Beautiful Initiative, turning our professional craft into a tool to shine light on the struggles our brothers and sisters of color face on a lifetime and daily basis.
Proceeds from the sale of this beer donated to Austin Justice Coalition. Learn more about AJC at austinjustice.org, and about Black Is Beautiful at blackisbeautiful.beer.
7.1% abv | 50 ibu | 64 srm
SPREE
BERLINER WEISSE

Our tart and refreshing take on the classic German sour wheat beer uses a unique lactic fermentation process, resulting in a fresh, spritzy brew that's low in alcohol and bitterness. Watch for seasonal versions with fruit additions!

3.7% | 3 ibu | 3 srm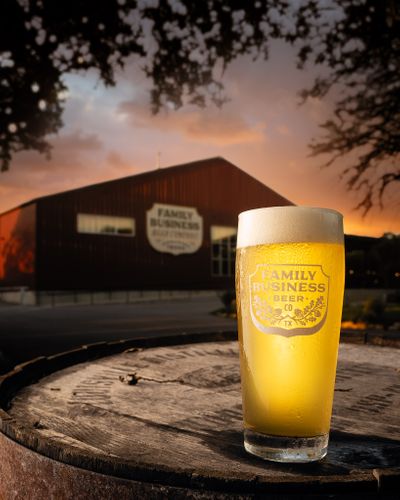 WESTIE
KÖLSCH-STYLE ALE
Delicate in both mouthfeel and flavor, and brilliant in appearance. Subtle notes of white grape, fresh flowers, and pear coalesce with a crackery, cereal-like sweetness to create a clean summertime ale that's as quaffable as they come.
4.7% abv | 25 ibu | 3 srm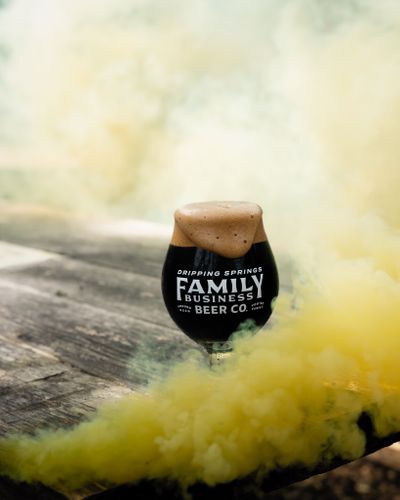 RANCHO RELAXO
CREAM STOUT w/ ANCHO CHILES AND MADAGASCAR VANILLA BEAN
A rich and smooth Cream Stout with just a hint of slow-burn. Occasionally served on our Nitro tap to enhance the creamy goodness. *Note: Contains lactose
5.8% abv | 15 ibu | 60 srm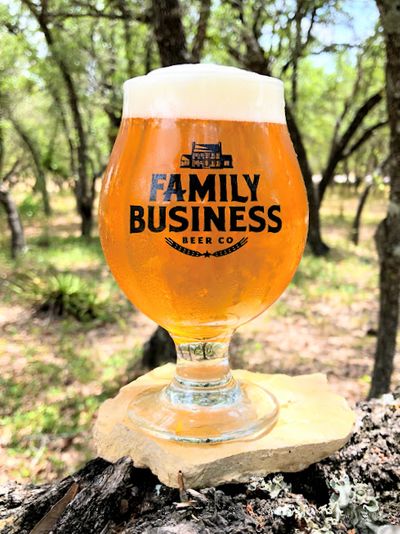 THE OCELOT
JUICY IPA
Bursting with tropical aromas reminiscent of mango, guava, ripe melon, and apricot. Loads of juicy hop character with just the right amount of bitterness. We've kept the haze restrained, but included all the flavor.
6.6% abv | 60 ibu | 4 srm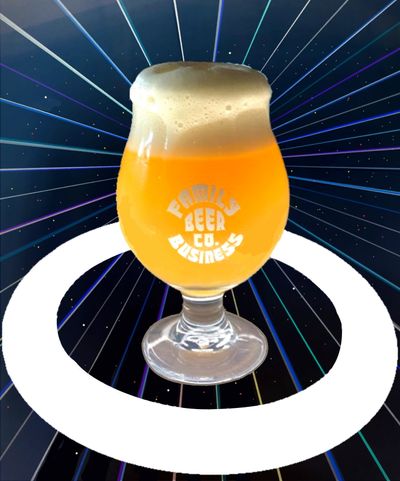 ACCELERATING UNIVERSE
HAZY IPA w/ GALAXY AND CALIENTE HOPS
An expansive saturation of dank, fruity goodness. Featuring astronomical levels of Galaxy and Caliente hops.
Get yourself lost in time where thoughts are faint echoes…
7.0% abv | 51 ibu | 3 srm
74.3 kps/Mpc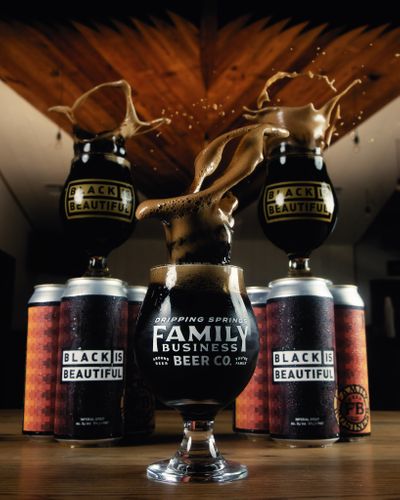 BLACK IS BEAUTIFUL 2020
IMPERIAL BLACK ALE WITH TOASTED COCONUT AND SABRO AND GALAXY HOPS
We're honored to participate in the Black Is Beautiful Initiative, turning our professional craft into a tool to shine light on the struggles our brothers and sisters of color face on a lifetime and daily basis.
For our version of Black Is Beautiful, we took our base Imperial Stout recipe and enhanced it with over 5 lb per barrel of freshly toasted coconut, then dry hopped with Sabro and Galaxy hops, for a rich and roasty, and complexly tropical flavor experience. All proceeds from the sale of this beer will be donated to Austin Justice Coalition. Learn more about AJC at austinjustice.org, and about Black Is Beautiful at blackisbeautiful.beer.
9% abv | 50 ibu | 64 srm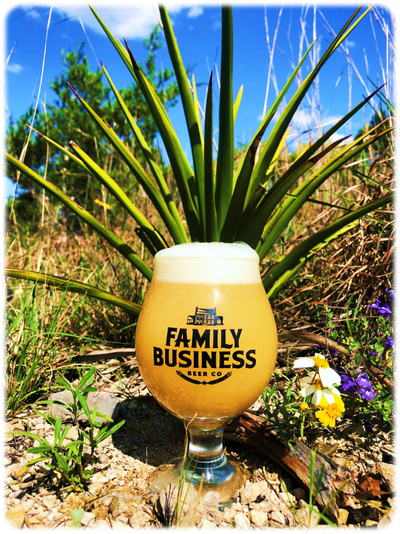 ¡EL SAICO!
SINGLE-HOP CRYO-MOSIAC IPA
True to their name, Mosaic hops express a wide range of aromas and flavors – from blueberry, lemon peel and mango to fresh pine, earth, and rose petal. For this beer, we used cryogenically processed Mosaic hops that are specially designed to capture all the intense aroma without imparting bitterness. The result is an extremely dynamic yet silky smooth hop showcase.

7.1% abv | 25 ibu | 3 srm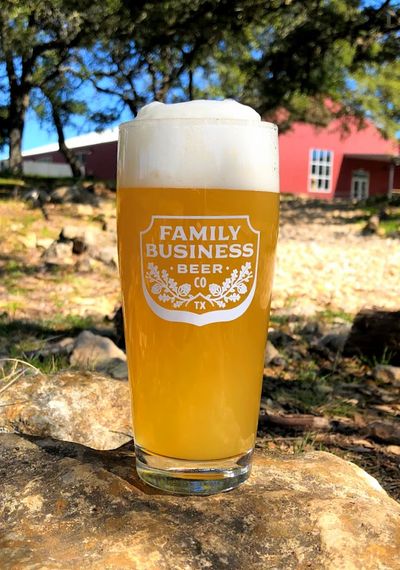 SAMBA FUNK
HAZY IPA feat. ZAPPA & SAMBA HOPS
The latest addition to our rotating hazy IPA series is as funky as its name suggests! Featuring Zappa and Samba hops, it has a tropical aroma with notes of fresh mango and guava, and a complex,pleasant, pithy finish.
6.7% abv | 50 ibu | 3 srm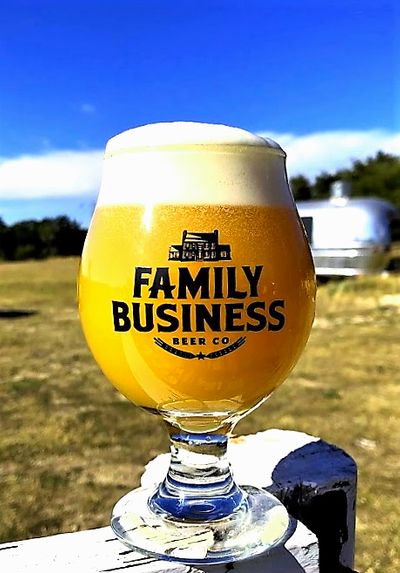 EYES LIKE THE SKY
HAZY IPA
A pillowy-soft body, moderate abv, and a blend of some of our favorite fruity hops. Drift away on clouds of citrusy creamsicle stone-fruit juicy goodness.
5.8% abv | 44 ibu | 4 srm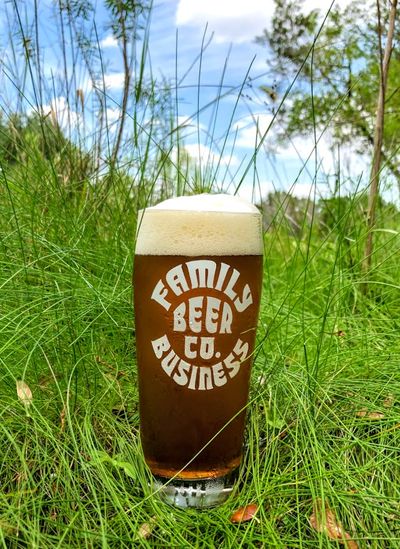 WILD EYE
RYE IPA
This silky and crisp American IPA pairs piney Simcoe and Chinook hops with Rye for a moresome and fresh candy complexity that you won't put down until the last drop.
6.7% abv | 65 ibu | 5 srm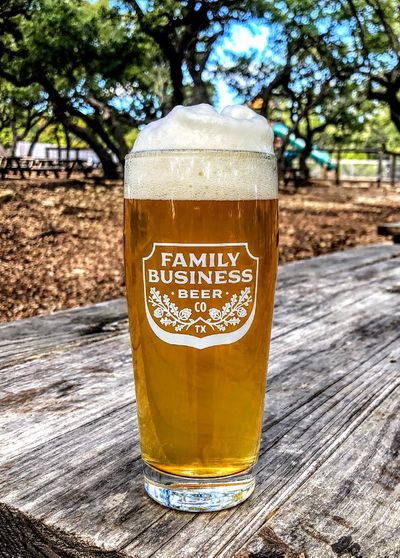 WHAT IF YOU ORDERED THIS IPA AND A BEAR CAME OUT?!?!
JUICY GOLDEN IPA
2019 Ales For ALS Benefit Beer - $1 per pint donated to ALS Therapy Development Institute
A unique hop blend, restrained bitterness, copious late-hopping, and a touch of flaked yellow maize results in a flavorsome but easy-going IPA. This year's blend of eight hops is highlighted by Mosaic, Simcoe, and Sabro, bringing notes of stone fruit, coconut, and citrus for a bright, fruity, and charitable beer!
6.6% abv | 45 ibu | 3 srm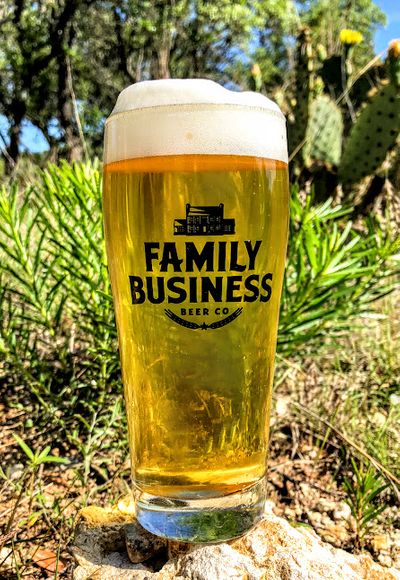 AMERICANAS
HELLES LAGER
Strikingly elegant and refreshing, our rendition of a Bavarian classic leaves nothing to be desired but another pour. Soft, bready, and bright, this golden lager is the perfect elixir for the Texas heat.
4.6% abv | 20 ibu | 2 srm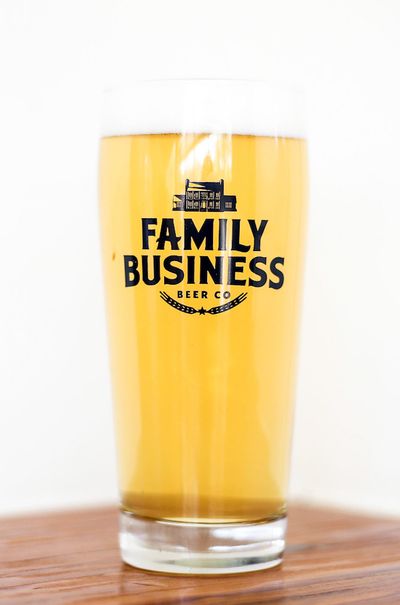 THE FOX
RYE LAGER
Dry, spicy rye and noble hops in perfect harmony with the Pilsner Malt foundation. Named for one of the property's wild residents, who always seems to appear at curious times.
5.0% abv | 35 ibu | 3 srm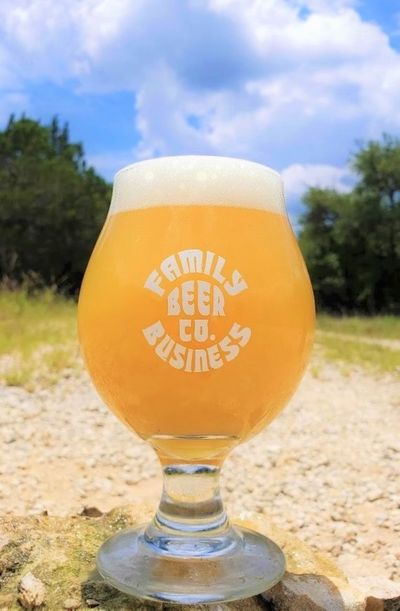 EL DORADO
SINGLE-HOP IPA feat EL DORADO HOPS

With origins as fabled as the name would suggest, El Dorado hops are revered for their intense aroma and flavor potential. Waves of lemon zest, strawberry, nectarine, and tropical fruit candy are buoyed by a velveteen mouthfeel and very subtle bitterness.

7.3% abv | 25 ibu | 3 srm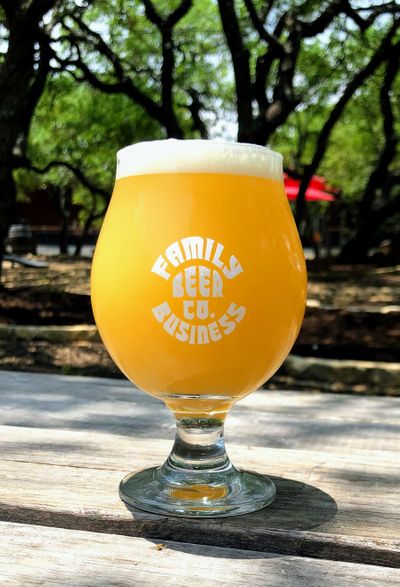 EL VERANO
SINGLE-HOP IPA feat SUMMER HOPS
Summer hops are a fascinating Australian variety that both perplex and satisfy our taste buds. Delicate by nature, displaying bold notes of apricot, melon, orange sherbet, and passionfruit. This heavily dry-hopped hazy IPA is soft on the tongue, low in bitterness, and positively dreamy.

6.6% abv | 25 ibu | 3 srm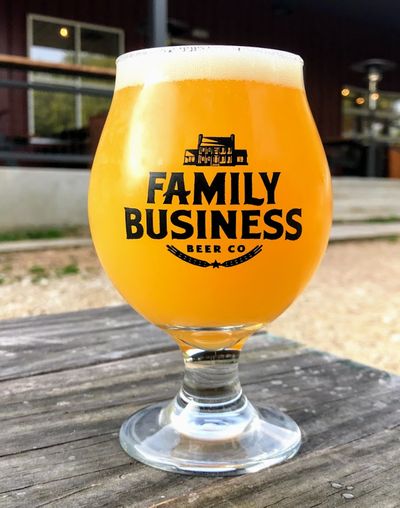 PEACE TRAIN
HAZY KVEIK IPA
Dynamic and juicy, showcasing four classic American hops: Cascade, Centennial, Chinook, and Citra. Teeming with flavors of tropical citrus, orange, sweet grapefruit, white peach, and evergreen.
6.8% abv | 50 ibu | 3.5 srm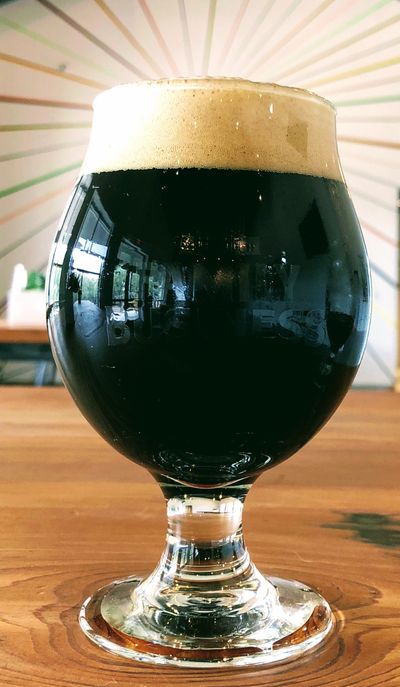 DARK STAR
INTERGALACTIC BLACK IPA

Medium bodied and brightly hopped with an alluring ruby-black color. Bittersweet dark chocolate leads to a zesty citrus peel finish.

6.8% abv | 55 ibu | 30 srm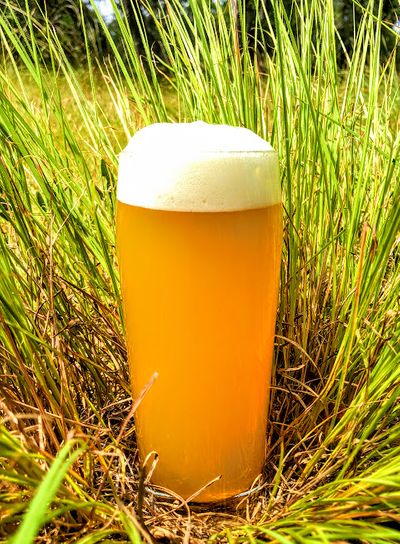 RANDY
SESSION IPA
2018 Ales For ALS Benefit Beer - $1 per pint donated to ALS Therapy Development Institute
Pours pale orange and hazy with a pillowy white head, and aroma notes of mango, vanilla, orange, and pine. The full, creamy mouthfeel, melon and tropical fruit flavors, and lingering hop finish belie its easily sessionable low alcoholic content.
4.7% abv | 56 ibu | 3 srm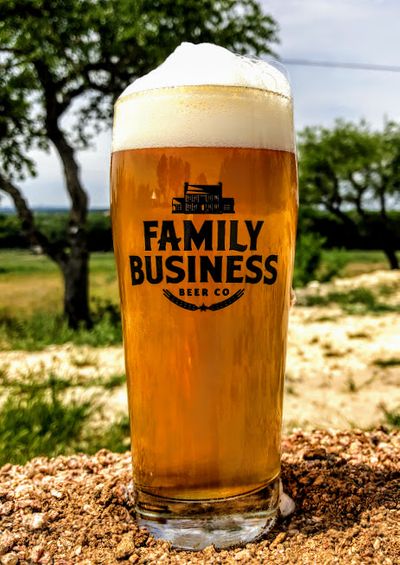 IPL
INDIA PALE LAGER
Brewed like a new-school IPA and fermented with our house lager yeast, IPL is a stylistic crossover that just feels meant-to-be. Woodsy, earthy aroma leads to flavors of berries and evergreen, snappy but full mouthfeel, and a clean finish.
6.3% abv | 59 ibu | 5 srm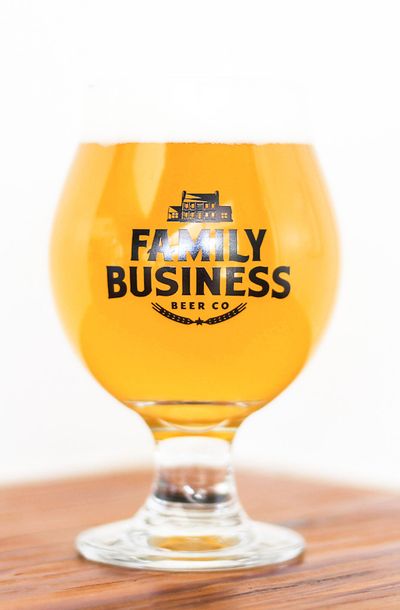 GHOST
WHITE IPA
Hazy and pale, with light berry and citrus notes from the combination of estery Belgian yeast and fruity American hops. A perfect hybrid of two very different styles.
4.9% abv | 55 ibu | 3 srm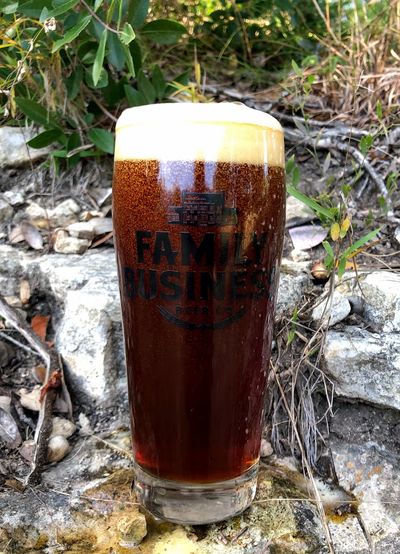 WINTER WARMER
ENGLISH-STYLE STRONG DARK ALE
Rich layers of malt unfold to evoke flavors of toffee, maple, braised stone fruit, cereal, and brown bread. Warming, deceptively complex, and hearty enough to help you endure those pesky cold fronts.
Watch for our seasonal variation THE WOMBAT, aged in Treaty Oak whiskey barrels!

6.7% abv | 45 ibu | 20 srm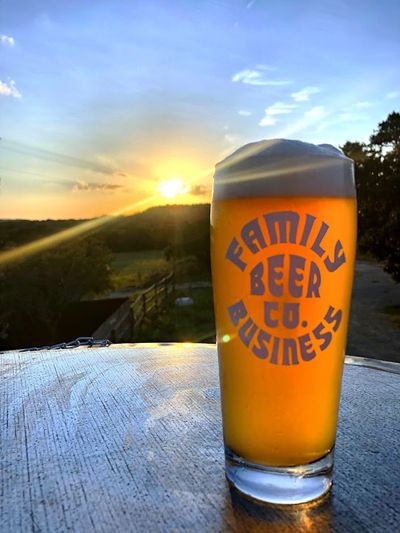 WATERLOO SUNSET
ENGLISH-STYLE PUB ALE

Bridging the gap between a Bitter and a Blonde, this easygoing pale ale will have you feeling made in the shade. Often a signature quality of many English-style ales, the biscuity, cereal-like malt character on display provides plenty of flavor to keep your palate satisfied and your thirst quenched.

3.9% abv | 20 ibu | 5 srm