Here's what we've currently got on tap!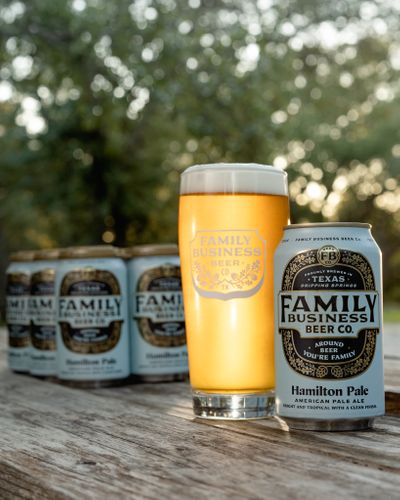 HAMILTON PALE
AMERICAN PALE ALE
Apricot, peach, and tropical citrus aroma. Bright, hoppy, and crisp. A focus on late hop additions provides a lot of juicy flavor while keeping bitterness to a minimum.
4.9% abv | 26 ibu | 4 srm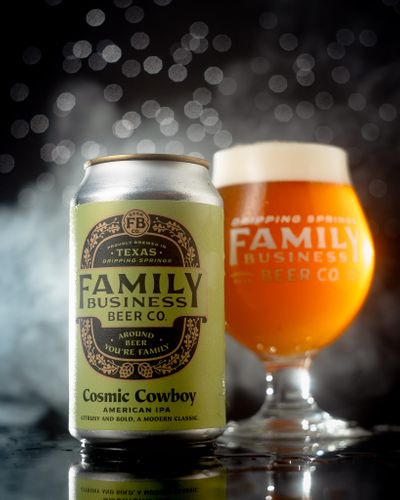 COSMIC COWBOY
AMERICAN IPA
Ripe pineapple and grapefruit notes floating on a layer of pine. Satisfying, but entices you back for more. A true American IPA: Inspired by the classics, but forward-thinking.
7.0% abv | 69 ibu | 5 srm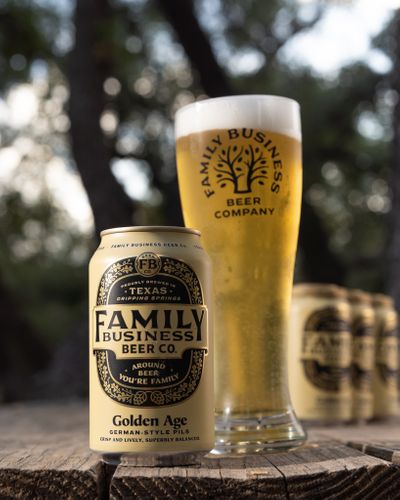 GOLDEN AGE
GERMAN-STYLE PILSNER
2019 GABF Silver Medal winner
Skillfully minimalist in both recipe and character, our rendition of the timeless Pilsner is about as satisfying as it gets. Crisp and lively on the tongue, featuring a mild, earthy hop bouquet and superbly clean finish.
4.5% abv | 36 ibu | 2 srm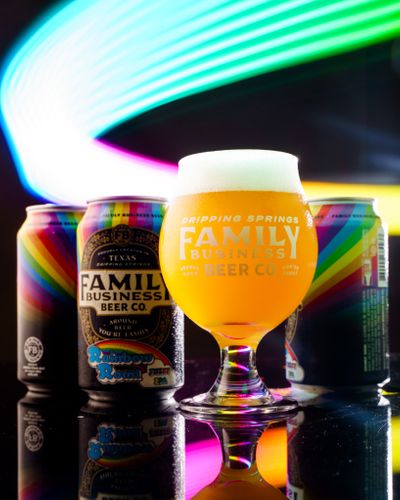 RAINBOW ROAD
JUICY IPA w/ BARBE ROUGE, CALLISTA, AND AMARILLO HOPS
This Juicy IPA packs tons of complex tropical fruit and berry notes. Anything is possible on the Rainbow Road!
6.0% abv | 44 ibu | 4 srm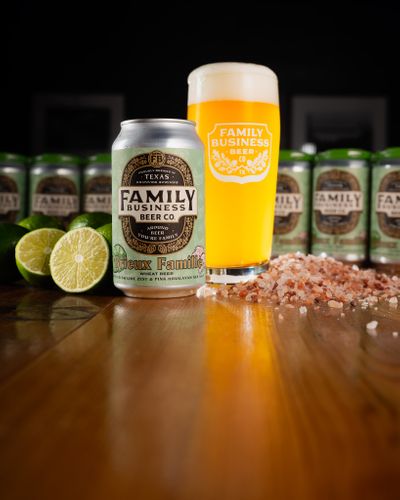 BRIEUX FAMILLE
WHEAT BEER WITH LIME ZEST, PINK HIMALAYAN SALT, AND KVEIK YEAST
Collaboration with Brieux Carré

(New Orleans, LA)

Our first collaboration brew! Working in tandem with Citra hops and tons of fresh lime zest is a cutting-edge yeast culture hailing from Norway that we're super excited about. A dash of pink Himalayan salt compliments the bright, citrusy profile to create an ideal companion to beautiful day in the grove or on a patio!
4.2% abv | 15 ibu | 2 srm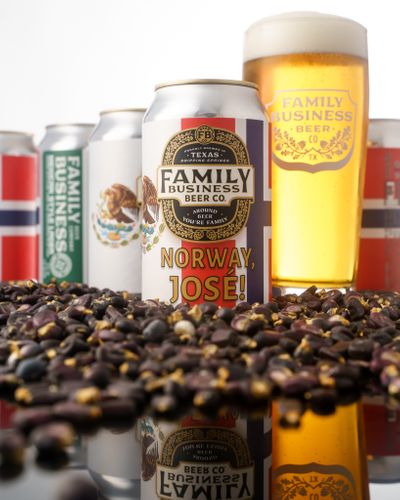 NORWAY, JOSE!
MEXICAN STYLE LAGER BREWED WITH NORWEGIAN KVEIK YEAST AND TEXAS-GROWN BLUE CORN
Based on a traditional Mexican lager, steered along by a unique Norwegian kveik yeast strain capable of producing clean, classic lager flavors, and featuring a healthy addition of Texas-grown malted blue corn. Notes of masa and sweet grain, immediately washed away by a floral hop snap.
A truly one of a kind international beer with its feet firmly planted right here in Texas!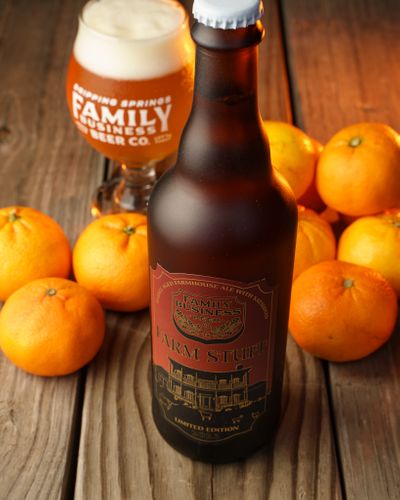 FARM STUFF
BARREL AGED FARMHOUSE ALE with SATSUMAS
Farm Stuff is a limited edition offering that features our Saison barrel-aged in oak barrels. The resulting flavor is very brettanomyces forward, with a nice amount of barrel character, lightly sweet notes of orange, and a nice dry finish.
*Also available in Limited Edition bottles*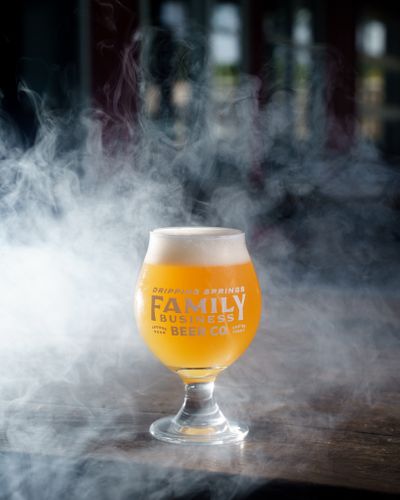 MOONMAN IPA
HAZY IPA
A hazy twist on our classic American IPA, Cosmic Cowboy! Moonman features the same hop profile you know and love from Cosmic Cowboy, combined with the style and techniques we apply to our tropical and juicy IPAs. The result is something both new and somehow familiar - it's out of this world!
6% ABV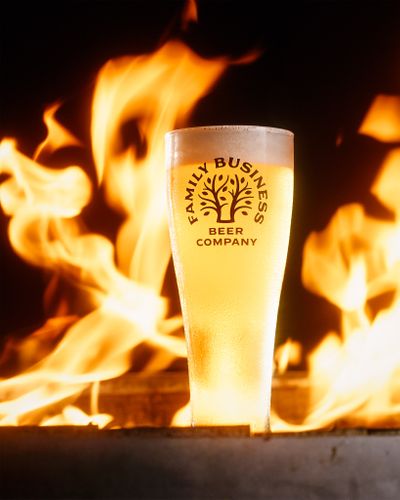 HECKBOY
MUNICH-STYLE HELLES LAGER
Strikingly elegant and refreshing, our rendition of a Bavarian classic leaves nothing to be desired but another pour. Soft, bready, and bright, this golden lager is the perfect elixir for the Texas heat.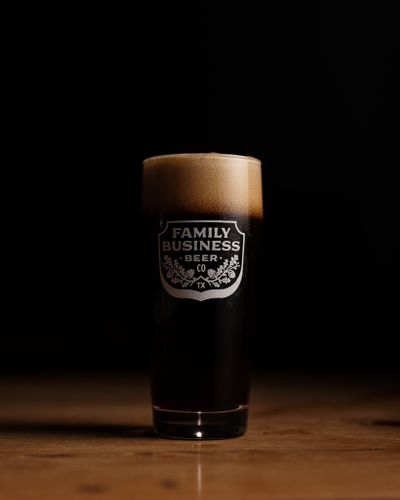 DUNKEL
MUNICH-STYLE DARK LAGER
This ruby-hued lager may appear daunting, but don't let looks fool you. Displaying malt flavors of cocoa, pastry, and pumpernickel, all the while maintaining a remarkably light body and easygoing disposition. Watch for our occasional variation, JITTERY MULE, brewed with Guatemalan cold-brew coffee from our friends at Spokesman!

5.0% abv | 22 ibu | 21 srm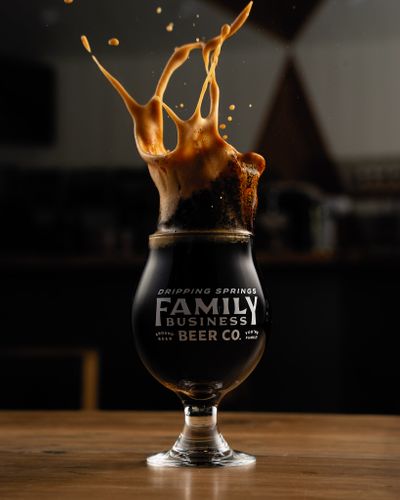 THE GRACKLE
HILL COUNTRY IMPERIAL STOUT
Rich, robust, pitch-black and ominous. Notes of coffee, prunes, baker's chocolate, and heavily roasted malts are complimented by a lingering alcohol warmth. Full bodied and full of attitude.
Watch for BA GRACKLE, our seasonal version aged in Garrison Bros bourbon barrels!
9.5% abv | 42 ibu | 60 srm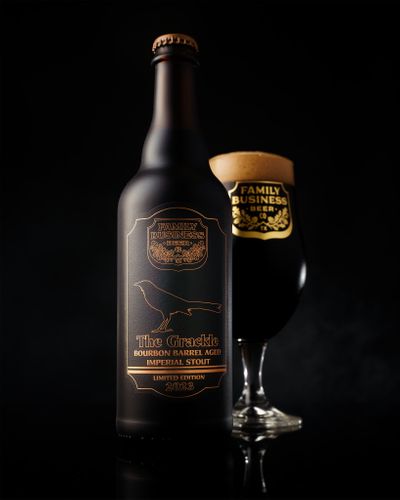 BARREL AGED GRACKLE
HILL COUNTRY IMPERIAL STOUT
Limited edition 2023 release featuring our classic Grackle Imperial Stout aged in Garrison Brothers Bourbon barrels. Distinctly bourbon barrel aged, but effortlessly mellow.
9.5% abv | 42 ibu | 60 srm
*Also available in Limited Edition bottles*
We try to keep this as up to date as we can, but we need to mention: AVAILABILITY OF CURRENT BEERS ON TAP SUBJECT TO CHANGE WITHOUT NOTICE.