TO-GO BEER
While our taproom will remain closed to the public for the duration of this crisis, we are now offering all of our fine beers on a Drive Thru To-Go basis!
Every Wednesday thru Sunday, we'll take your order, fill you some cans or a (new) growler while you wait, and deliver it right to your car! See below for Hours of Operation.
You can also pre-order your beer online - just click the TO-GO BEER link at the top of the page, and bring a valid ID when you come to pick it up.
T-shirts, hats, and any other merch is also available for pre-order and pickup!
At this time we can not deliver or ship beer. However, there is a petition to temporarily allow Texas brewers to do just that at this link. If you are a Texas resident, and would like to help support our community, please consider signing!
We thank you again for your love and support, and again encourage you to stay safe, and stay positive!
Monday:

Closed

Tuesday:

Closed

Wednesday:

3pm

–

7pm

Thursday:

3pm

–

7pm

Friday:

3pm

–

7pm

Saturday:

12pm

–

7pm

Sunday:

12pm

–

7pm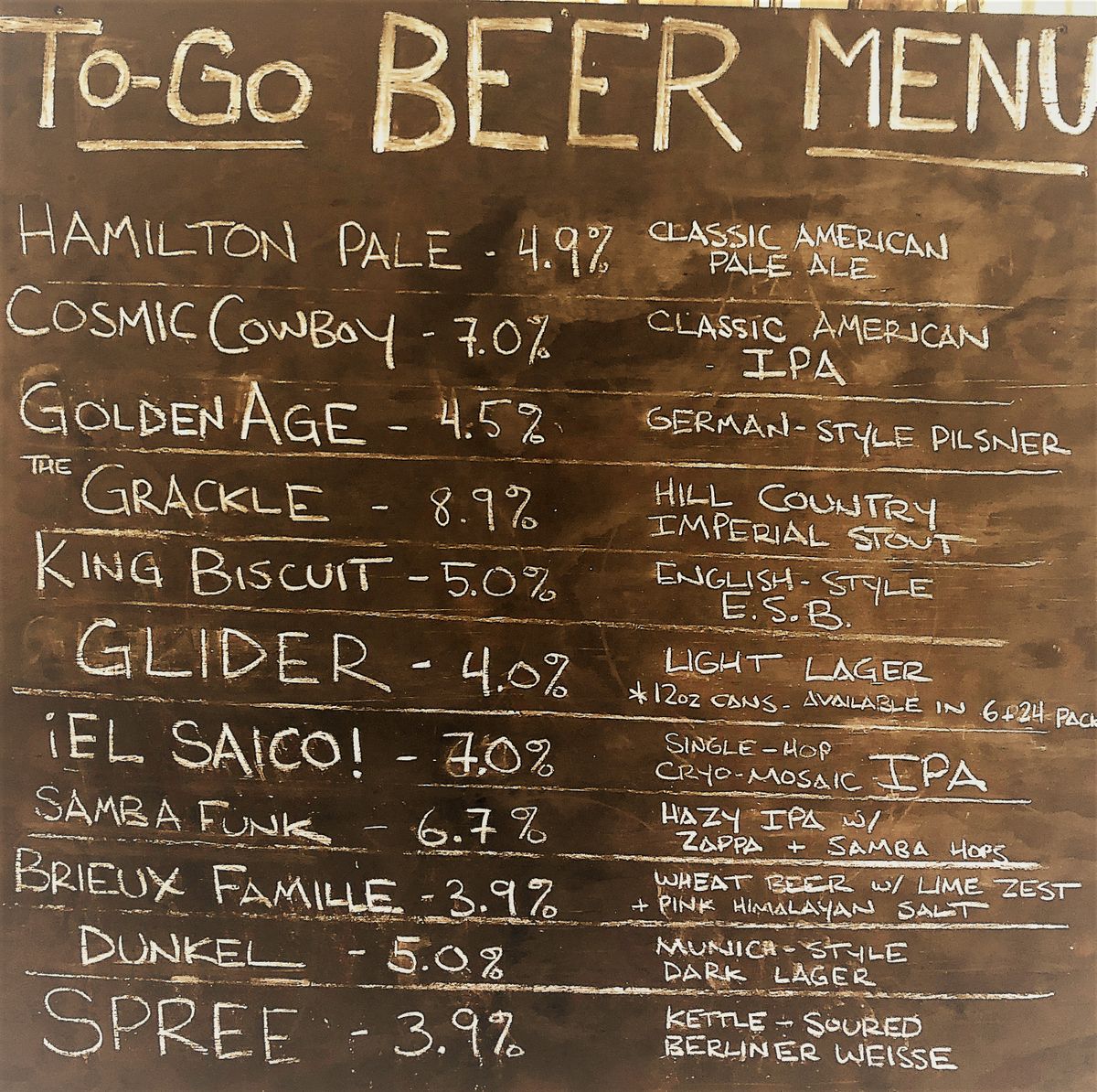 OUR CURRENT BEER LINEUP