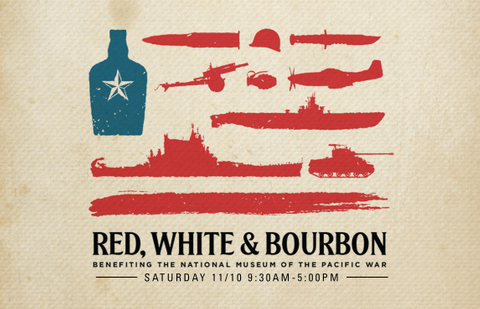 November 10, 2018 9:30am
Garrison Brothers Distillery is proud to announce Red, White, and Bourbon, a collaborative event aimed at raising funds for the Admiral Nimitz Foundation in support of the National Museum of the Pacific War.
Family Business will be serving a new version of The Grackle, our Hill Country Imperial Stout aged in Garrison Brothers bourbon barrels, in Hye, Texas at the Distillery.
For more information and tickets, please visit here.
more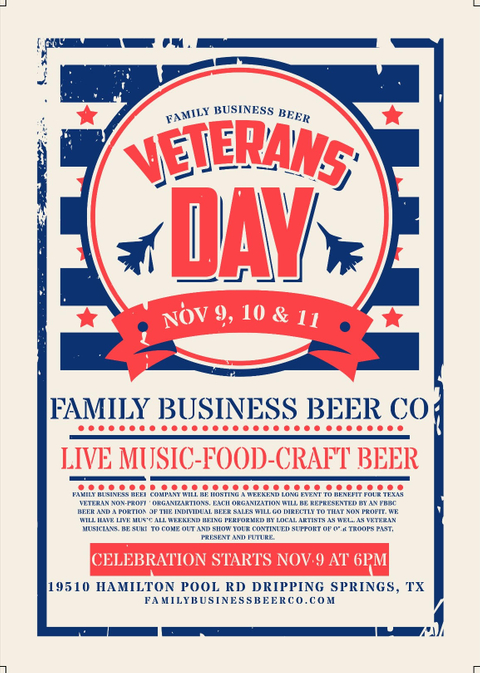 November 9, 2018 - November 11, 2018
Family Business beer company will be hosting a weekend-long event to benefit four Texas veteran non-profit organizations.
Each organization will be represented by an FBBC beer and a portion of the individual beer sales will go directly to that non-profit.
We will have live music all weekend performed by local artists as well as veteran musicians, great food and craft beer! Be sure to come out and show your continued support of our troops past, present and future!
The four non profits are Alpha Nerds Guild, OP Veteran, Texas Goldstar Mothers and Regroup Foundation.
more